Multiple rounds of widespread rainfall expected through the next several days with a moderate strength system Saturday (Jan. 7th) through Sunday (Jan. 8th) morning, and a stronger atmospheric river event beginning Sunday (Jan. 8) evening into Tuesday (Jan. 10). Widespread flooding impacts are expected as soils are already saturated, and many waterways are running high from the recent atmospheric river events. 
Drive with caution
Leave early to avoid traffic
Carry roadside emergency kit Avoid puddles, check breaks after traversing standing water
Drive slowly on campus
Watch out for standing water, downed trees, high winds, and park vehicles distant from possibly falling trees
Report any damages on campus to facilities 
Hazardous Weather Conditions Report: San Francisco Bay Area, CA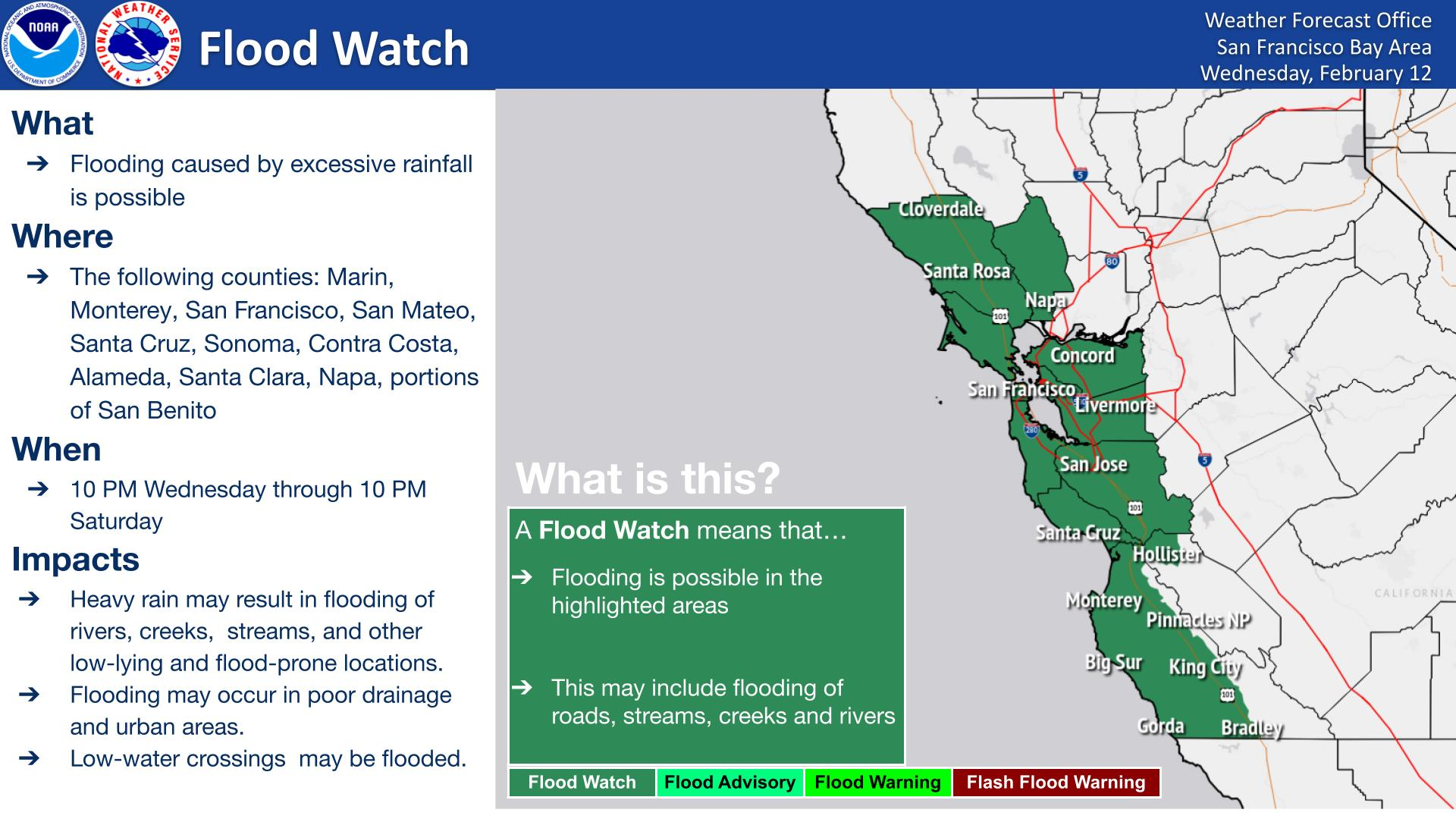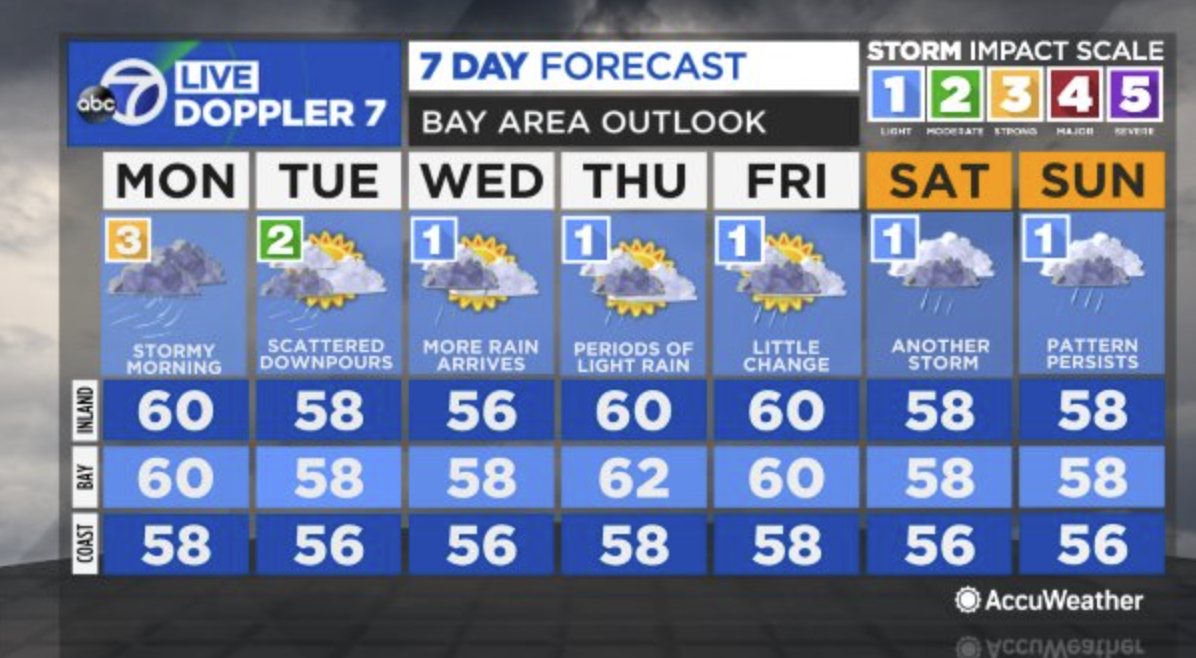 For more information, please visit: emergency.smccd.info / abc7news.com / weather.gov.